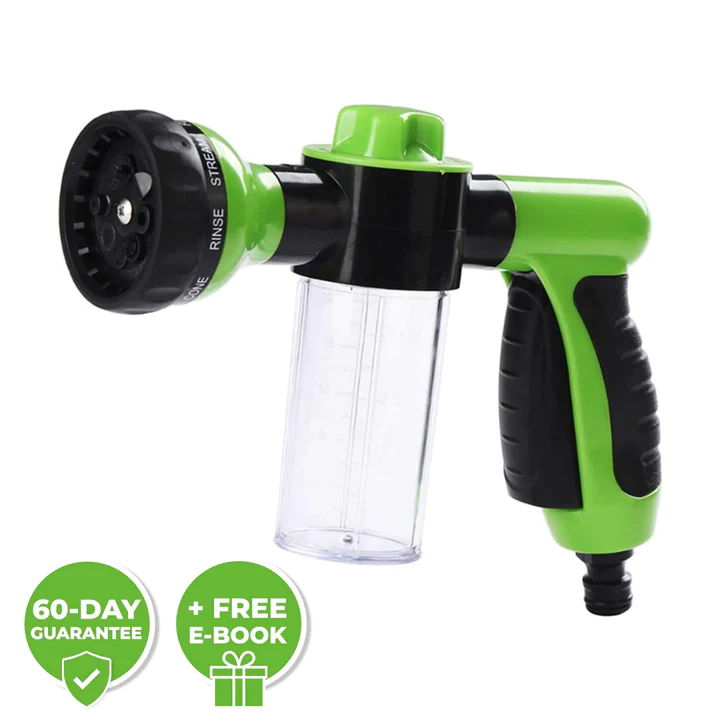 How lt Works
All you need is a garden or shower hose, any type of dog shampoo – and a dirty pup!
Unscrew

the black connector and attach the Pup Jet to your garden hose. Or use the included shower adapter to connect it to your shower hose.
Fill

the bottle with shampoo.
Set

your desired spray mode and adjust the soap flow with the upper switch.
Turn on

the water by pushing the handle once.
Bathe

your dog.
Turn off

the soap and rinse well.
Product Details
- Package includes: The Pup Jet, Shampoo Container, Shower Adapter, Quick Connector, Instructions, Free Dog Grooming Guide
- Spray Modes: Cone, Jet, Center, Mist, Shower, Rinse, Flat, Stream
- Adjustable Soap Dilution
- Bottle size: 3.5 oz / 100 ml (up to 3 sessions)