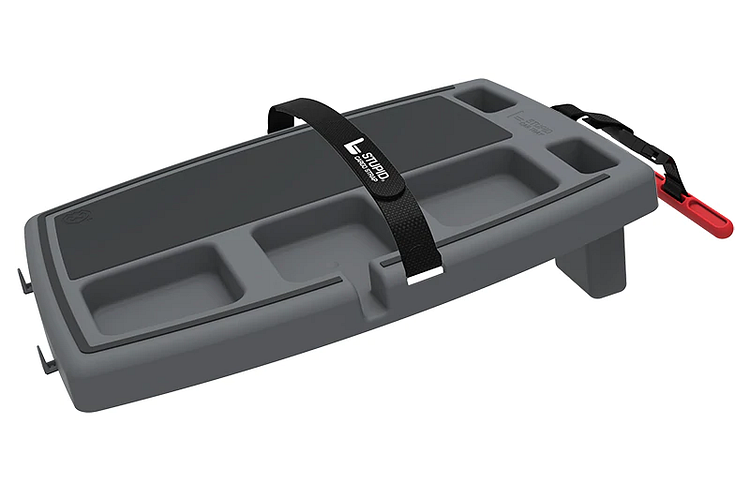 Less mess, less stress, clean car!
Less mess, less stress, clean car!
The Need

we set out to make the ultimate car seat organizer to tackle the day to dayclutter when hopping in and out of our car with phones, food bags,unglasses and everything else that winds up in your cupholders or flyingoff the empty seat.We wanted to transport our takeout food, protect ourseats from grease and smells, and create a uniquily portable, easy toclean, tray for both the driver and little passengers to use as a convenientlap tray for roadtrips.We ended up with this versatile product that has become loved internationally and we are proud to manufacture everythingin the USA and deliver a personal experience to our 10's of thousands ofcustomers.
Specifications

17.5" long x 12" wide x 5" tall --- Each tray weighs 2lbs --- 5 differentcubbies --- 3 elastic cargo straps ---100% Silicone Grip Mat -- Quick-Release Seat Anchor --- Hand wash with general household cleaner sprayand soft cloth