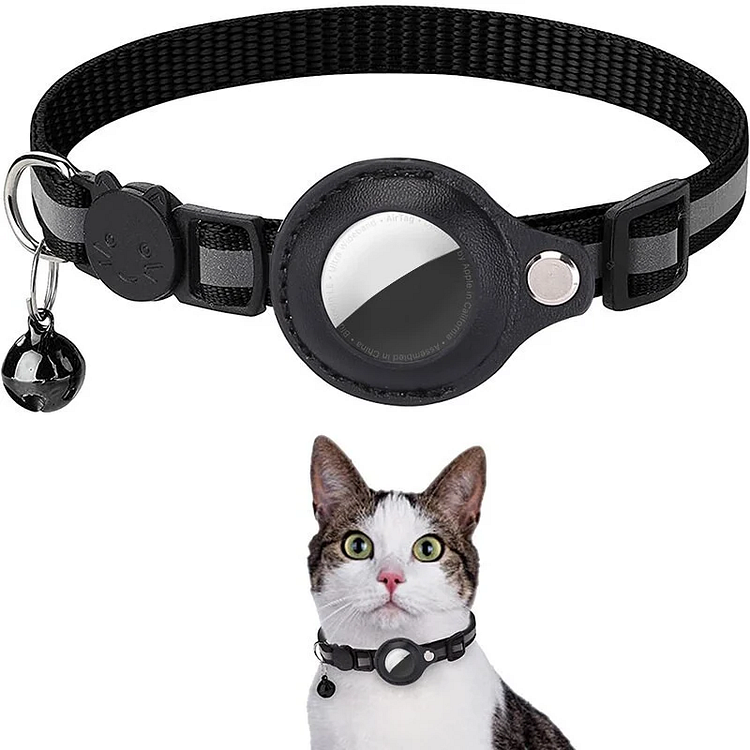 Do you always wonder where your cat goes when you let them go outside or are simply too afraid to let them out because you are worried you will lose them?
Fear no more, as EVANESCE™ is without a doubt the best collar to keep your cat safe! It safely  which allows you to locate your cat with pinpoint accuracy using the "Find My" app. 
Peace of Mind Adventures:    The AirTag is safely secured and will not fall out when your cat runs outside, jumps in the air, or even climbs a tree.
If you were to get separated from your furry loved one, the EVANESCE™ collar gives you the highest chance to locate your cat worry-free!
✔️ No subscription required and no additional monthly cost
✔️ This collar is engineered to last you a lifetime (waterproof and adventure-proof)
✔️ Easily see your cat at night as our collar has a reflective strip in the middle
✔️ Satisfaction Guarantee: If you are not happy with the Paw Pal collar, contact us to get your money back or exchange for a new collar
Buyer Show
Also works for small dogs
📦Local factories and warehouses affected by the epidemic are selling supplies at low prices

If you're not satisfied with your purchase for any reason, our return policy allows you to send back returns-eligible merchandise within 30 days of the date you received the package for an exchange. 
🌈 GOOD MOTIVATION
After every order, we give you 10% of the profit to Save the Children.
Save the Children started working in this area in 1932 to support the most isolated and neglected rural children in Europe.