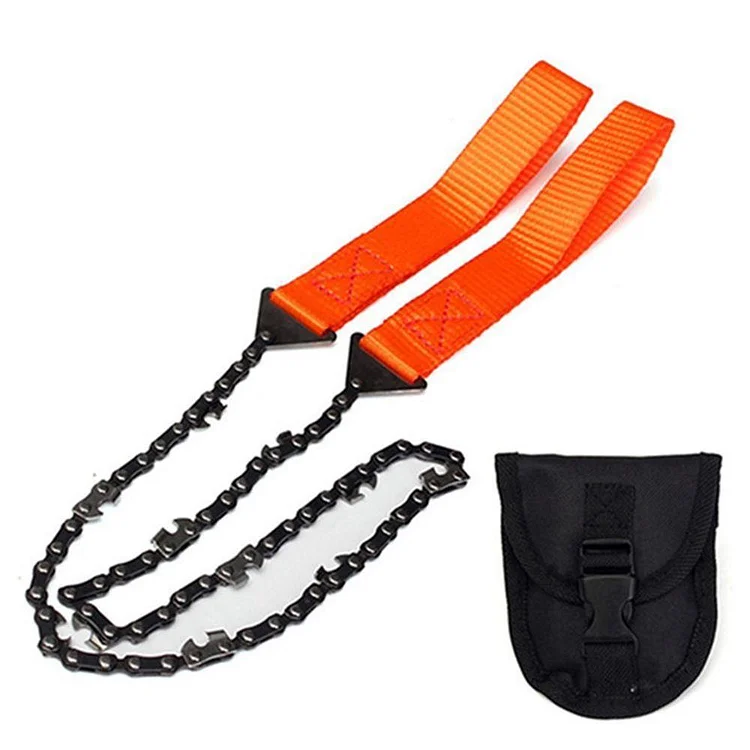 COMPACT CHAIN SAW
MAKE QUICK CUTTING WORK OF ANY WOODS WITH THE COMPACT CHAIN SAW.
Its sharp cutting teeth and strong carbon steel construction make trail cleanup easy.
 The saw includes 40 in. of 65# carbon steel with 11 cutting teeth and 34 drive links
 Easy-grip webbing handles are reinforced for durability
 Saw packs down into a 7 x 4 x 2 in. sturdy pouch to pack in your bag or wear on your belt
Easily cut branches and wood from different directions
Combining sharp serrations and fast pulling friction, you can cut easily without any effort.
Weight: 146g
Material: High Carbon Steel
Dimensions: 103cm