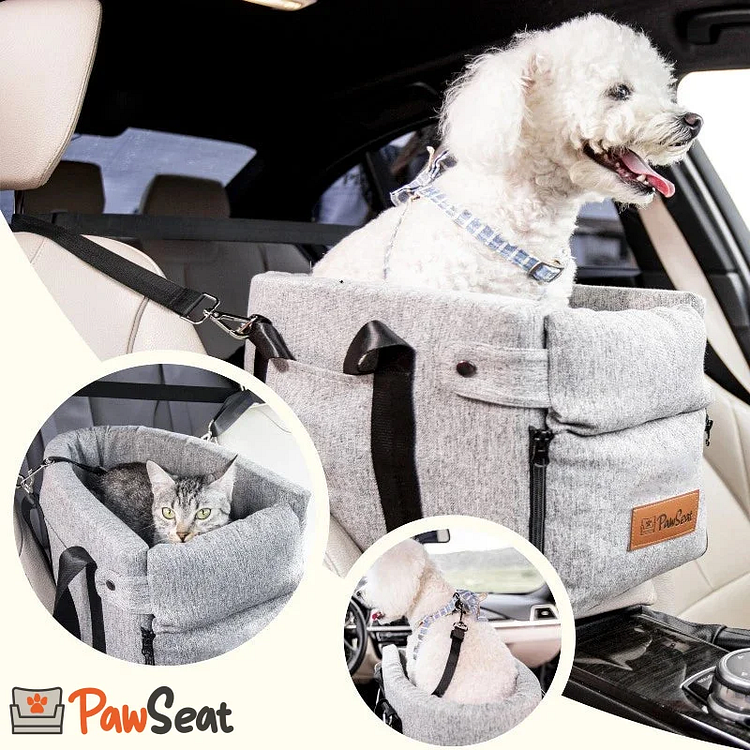 Hear From Our Pet Parents Themselves
Cozy, Calm & Happy By Your Side
Unlike other pet seats, powfull seat is cleverly designed to seat the little buddy right by their favorite human(-s), between the seats.
Combine that with enclosed sides that feel like a hug & you get ultimate coziness that eliminates all anxiety.
Little buddy doesn't jump around the car either due to the built-in security leash.

Oh and motion sickness? Gone, because they can now see the surroundings thanks the elevated surface.
Set it Up in 30 Seconds
powfull seat universally fits car armrests
(central panels) with ease thanks to

triple elastic strap system.
Just wrap the straps around the armrest & clip the built-in leash to pet's harness – done!
Built-in Safety Leash
Spacious Side Pockets
Adjustable Front Pillow
Can Be Used As a Carrier
3 Heavy-Duty Velcro Straps
Headrest Stability Strap
Ideal Size for Small Pets
Weight – Up to 13 lb (6 kg)
Length – Up to 15 in (38 cm)