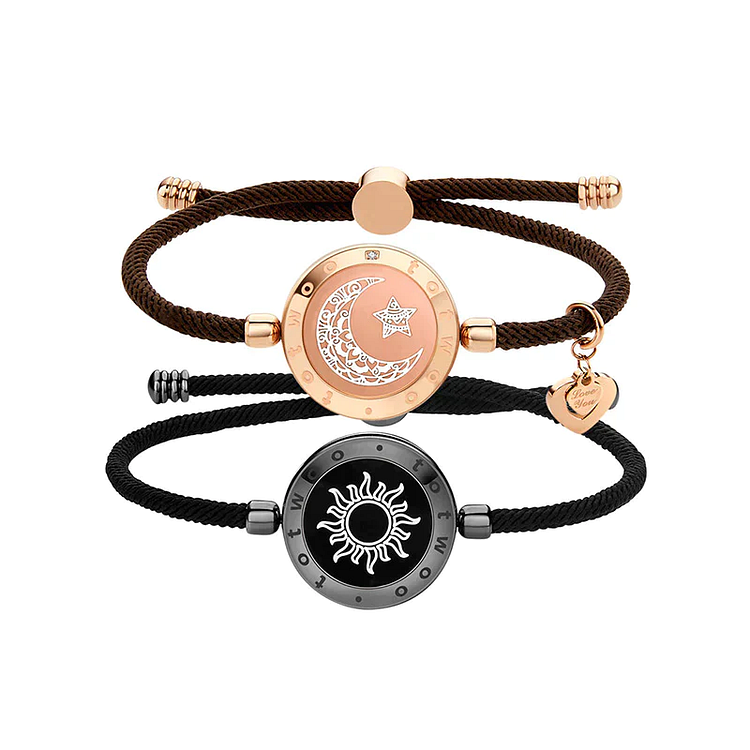 These love bracelets notify your loved one whenever you touch your own bracelet to let the person wearing the other bracelet know you are thinking of them. They have wireless charging & are water-resistant!
SALE ENDS SOON!
Bridge The Gap From A Loved One
Happiness
A simple tap is enough to bring you & your loved one together no matter how far apart
Unique Meanings
Pick your favorite set based on what most connects with you spiritually. Whether it's the sun or the moon.
High Quality
Our bracelets are high quality! They vibrate, light up, charge wirelessly, & link up directly to your phone!
Don't let

distance separate you

from each other.
We know how it feels to miss someone and not be able to see them or touch them for a long time. That's why we created our Love Bracelets.

These bracelets notify your loved one whenever you tap your bracelet, letting them know that you're thinking of them and missing them!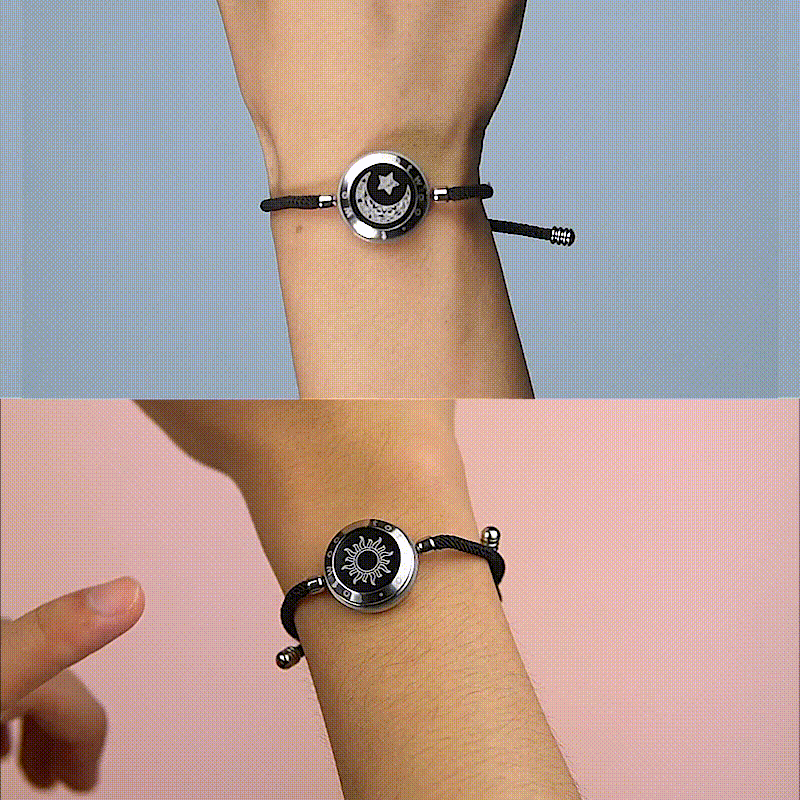 How This Bracelet Works
Our bracelets work by connecting to your phone's Bluetooth similar to an activity tracker, except while being connected to your phone you are one touch away from notifying your love that you are thinking of them!

You two could be across the world from each other and they would still light up & vibrate!
Connect To Anyone, Anywhere
Long Lasting Rechargeable Battery
Simple & Easy To Use.
See how simple it is to use your bracelet.


It's easy as 1-2-3.
Step 1.
Download the app 'Totwoo' via the AppStore or Playstore and accept all permissions.
Step 2.
Choose your specific bracelet within the app and tap on your bracelet to pair it.
Step 3.
Repeat the steps on a different phone for the other bracelet.