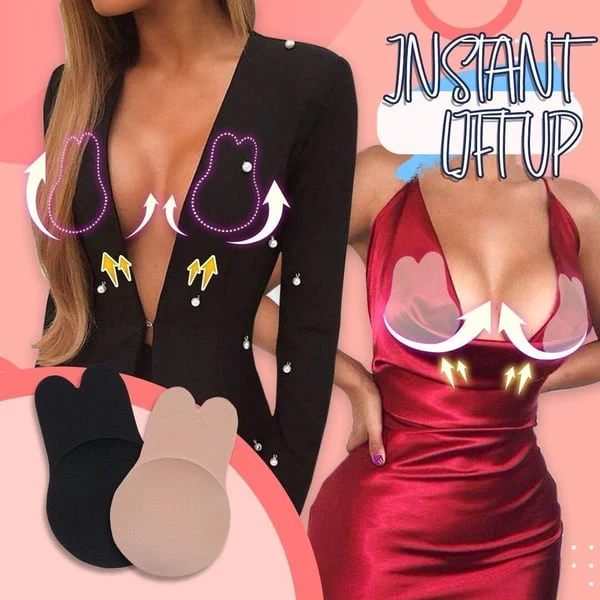 Invisible, Breast Push-Up, Skin-Friendly
I think you need this adhesive invisible gathering bras to solve your trouble.
It doesnt not raise your breast to your chin, but instead gives them a natural looking lift.
Lasted all day with no irritation or slipping.
Clasp bra clourse make your breasts look fuller.
Always wanna wear those sexy, deep V dresses to show your S-curved body shape but failed because of impractical bras? Say goodbye to those lacy, old-school & tight bras with straps!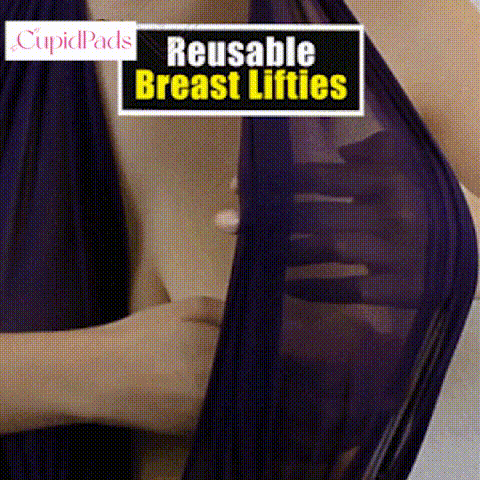 They stick to your boobs without falling, yet it is easy to remove them. There is a non-sticky nipple protection zone.
Gives your breasts the perfect lift, shape, and support, just like a regular bra, effortlessly! This Invisible Lifting Bra adheres comfortably to your breasts to give them an instant lift and firmness.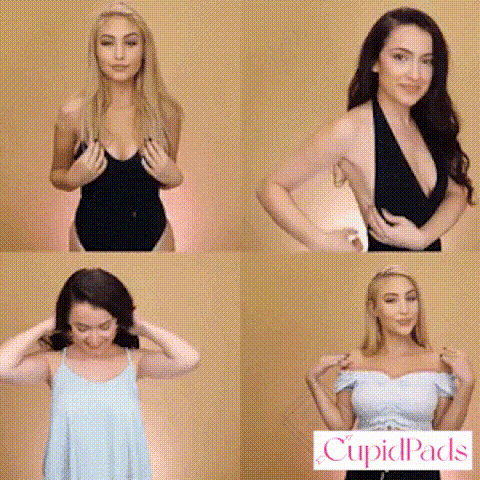 INVISIBLE UNDER CLOTHING
The light color is invisible under every clothing type and can be worn underneath various tops. The well-hidden feature allows you to wear various outfits, even V-neck collar tops.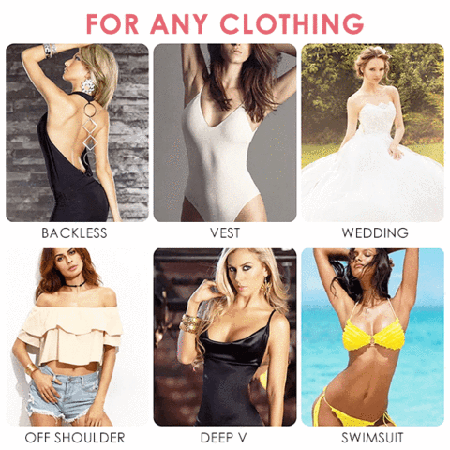 STICK-ON WELL AND EASY TO REMOVE
❤️ Invisible Lift-Up Bra is the SECRET behind perfect curves ❤️
This rabbit bra is designed with adhesive rabbit ear & 3D full coverage cutting, offering ultimate support to lift your breasts and to create natural cleavage. Free to cut to snugly fit any clothing!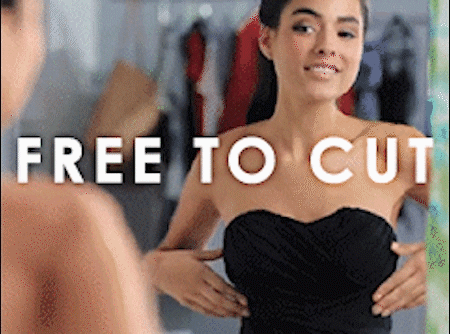 CUT-TO-FIT
You can cut it to fit your low-cut tops or dresses without losing its stickiness.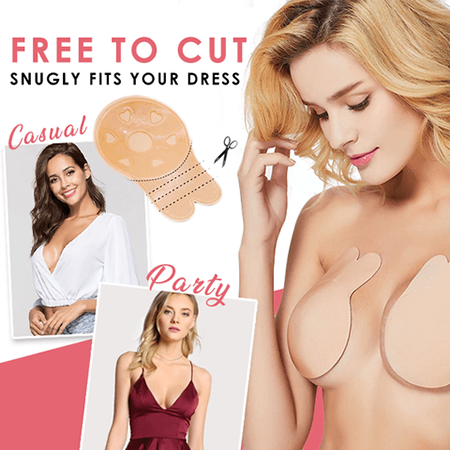 LATEX-FREE AND ALLERGY-FRIENDLY
Made of medical-grade material, skin-friendly, breathable.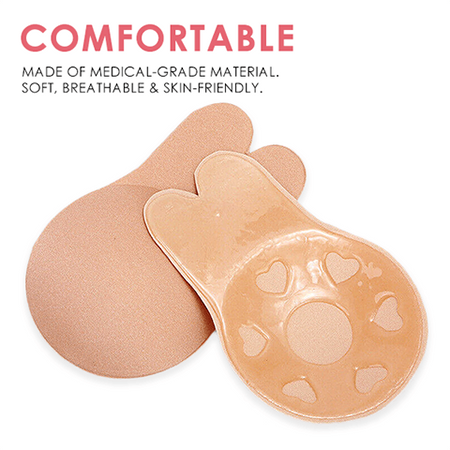 LIFT AND SUPPORT
Lift your boobs and create natural cleavage, no matter the boob size.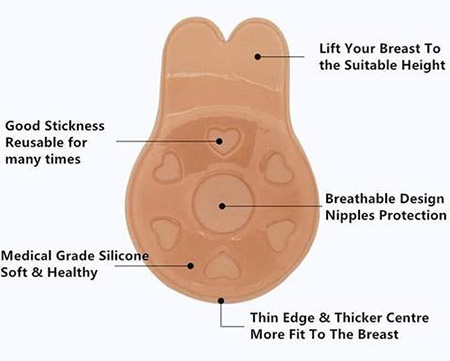 SPECIFICATIONS
Material: Silicone
PACKAGE INCLUDES
Invisible Lifting Bra【1 Pair Black + 1 Pair Cream】