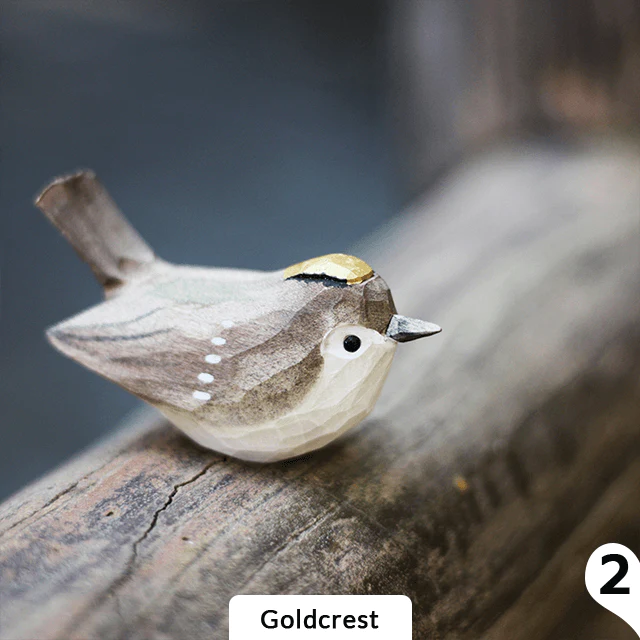 Describe:
These wooden cuties are entirely handmade. Each Baby Bird is made with precision, dedication, and love. It is a unique gift for someone you love...
Enjoy these hand-carved and hand-painted pieces of art :)
Dimensions
3.14 in - 3.93 in / 1.96 in / 1.57 in 
8 cm - 10 cm / 5 cm / 4 cm
Material
Basswood
All of our products are "made to order." We create them once you order them, and every product is created for a specific customer. That means we only produce what is needed. By doing this, we avoid overproduction, which would lead to items being thrown out. Eliminating this wasteful behavior is part of our focus on sustainability.