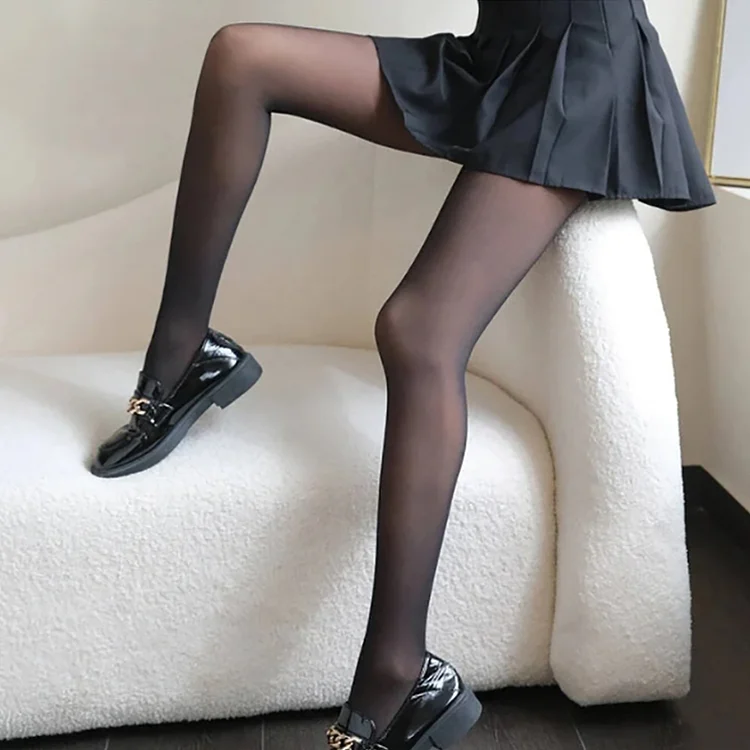 Size Guide:
The material is extremely stretchy and is suitable for heights between 4'11"-5'11"(150 cm - 180 cm).
* We offer easy and free replacements for 30 days. lf you're not thrilled with your product's fit, we'll make it right!
The Perfect Translucent Tights For The Cold Season
There is no need for bravery to wear tights in winter.Our premium Cloudy Tights not only look like your regular sheer tights,they are also lined with warm Alpine Fleece.Thismakes them extremely warm in icy temperatures and comfortable for your skin!
Your Advantages
- Keep you cozy and warm
-Resistant to running stitches,tears, holes- ldeal to wear in autumn,winter & spring
-Opaque material
-Machine washable
Stop Freezing!
You don't have to suffer anymore! The elegant look goes perfectly with dresses, skirts and also boots or high heels.The high-quality Alpine Fleece inside keeps you comfy and warm for icy temperatures of up to 5°F
Slimming, Shaping, and Supportive
Our premium Cloudy Tights keeps your legs in shape and accentuateyour curves by flattening your tummy.The special push stitching on thebuttocks makes your bottom look even more athletic and rounded.Definitely a must-have!
Soooo comfy...
You can still move flexible without any restrictions. The seams arespecially designed, so that they will not bother you while walking oreven running. Now you don't have to choose between cozy and functional!
Perfect For All Body Types
Our extremely stretchy material is made to fit all sizesl (easy exchanges & returns)