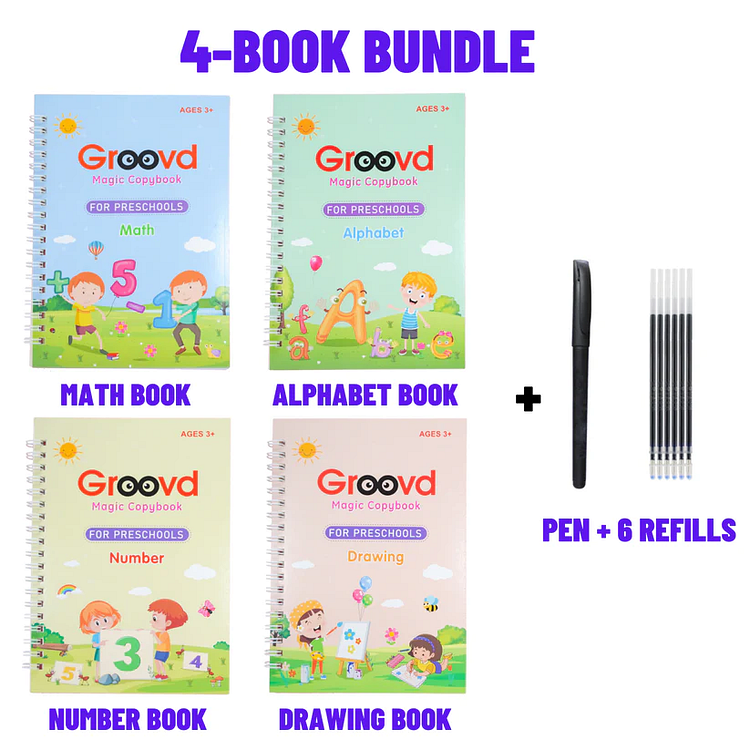 Genius in the Making
With Groovd™️ Magic Copybooks, Your child's handwriting, math, motor skills and overall learning capabilities are greatly enhanced within a week of practice.
Our job as parents is to provide the best tools and opportunities for our children to thrive in life. This 4-book series is one of the most influential ways to spark curiosity and motivation.
The power behind learning with a fun and curious attitude at a young age, will make your child thrive in school.
Your child will be ahead of the pack on so many levels.