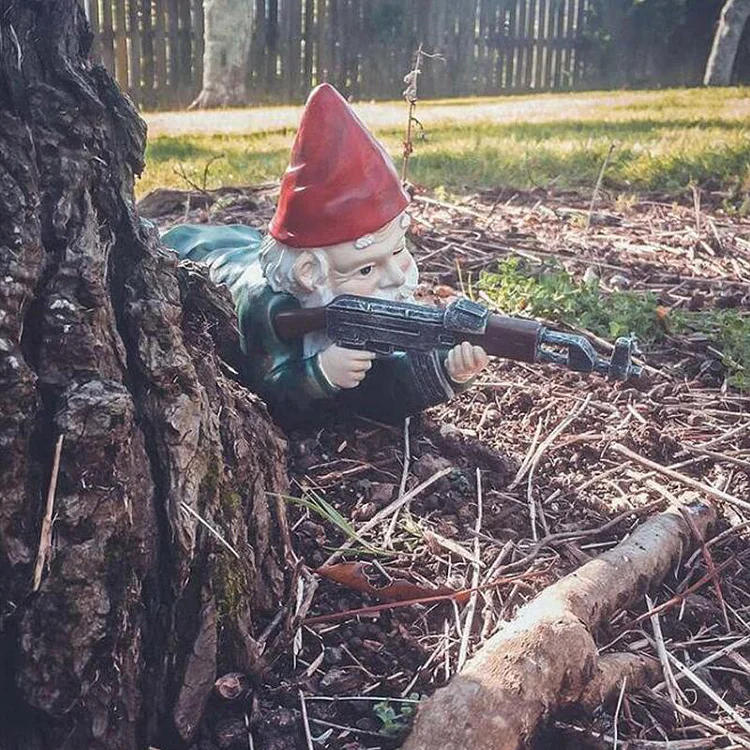 Turn your garden into an epic battleground
This statue has an amazing design. lt adds a playful and cheerfulspirit to your garden.
collect them all

You could pick one standing, kneeling or in the prone  position.Orbetter still, get all three and create your own little garden army!
Weatherproof
The Military Lawn Gnomes are handmade of heavy-duty poly-resin.These gnomes can withstand any weather at all because they arepainted with outdoor-resistant paint. So, come rain,sun or snow,your gnomes will be in good shape.
Features:

· Absolutely gorgeous and unique.
.No matter what occasion they are placed on, they will surelyattract people's attention.

our Package:

. 1x Standing, 1x Kneeling, 1x Creeping