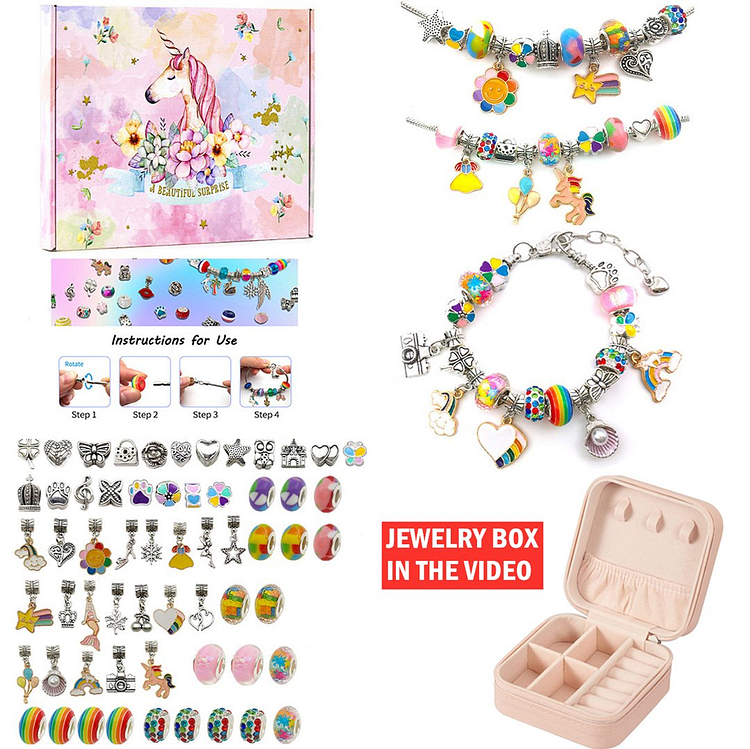 Product Description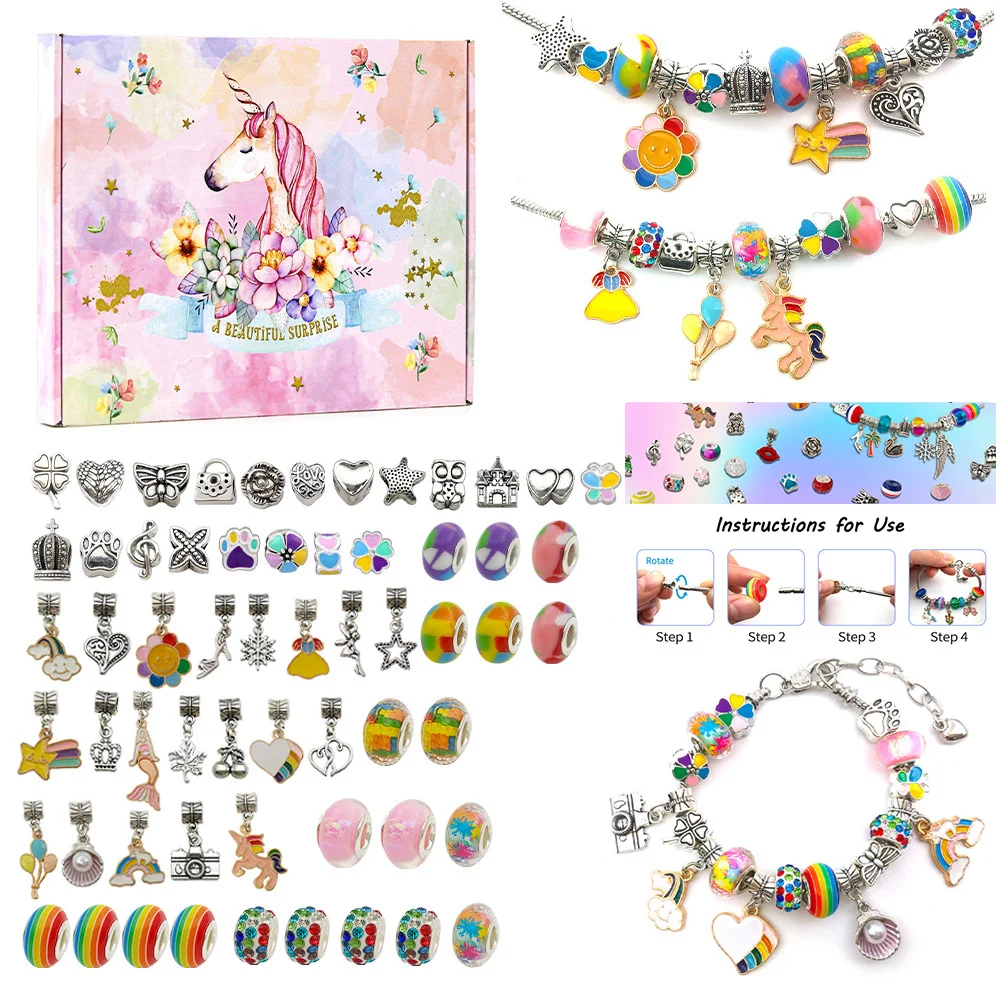 Tobehighest™charm bracelet kit is a perfect gift for teen and pre-teen girls (above 5 years of age). Girls will instantly fall in love with the selection of beautiful charms that feature a wide range of shapes and designs. They can string charms onto the chains easily and wear the bracelets to different occasions.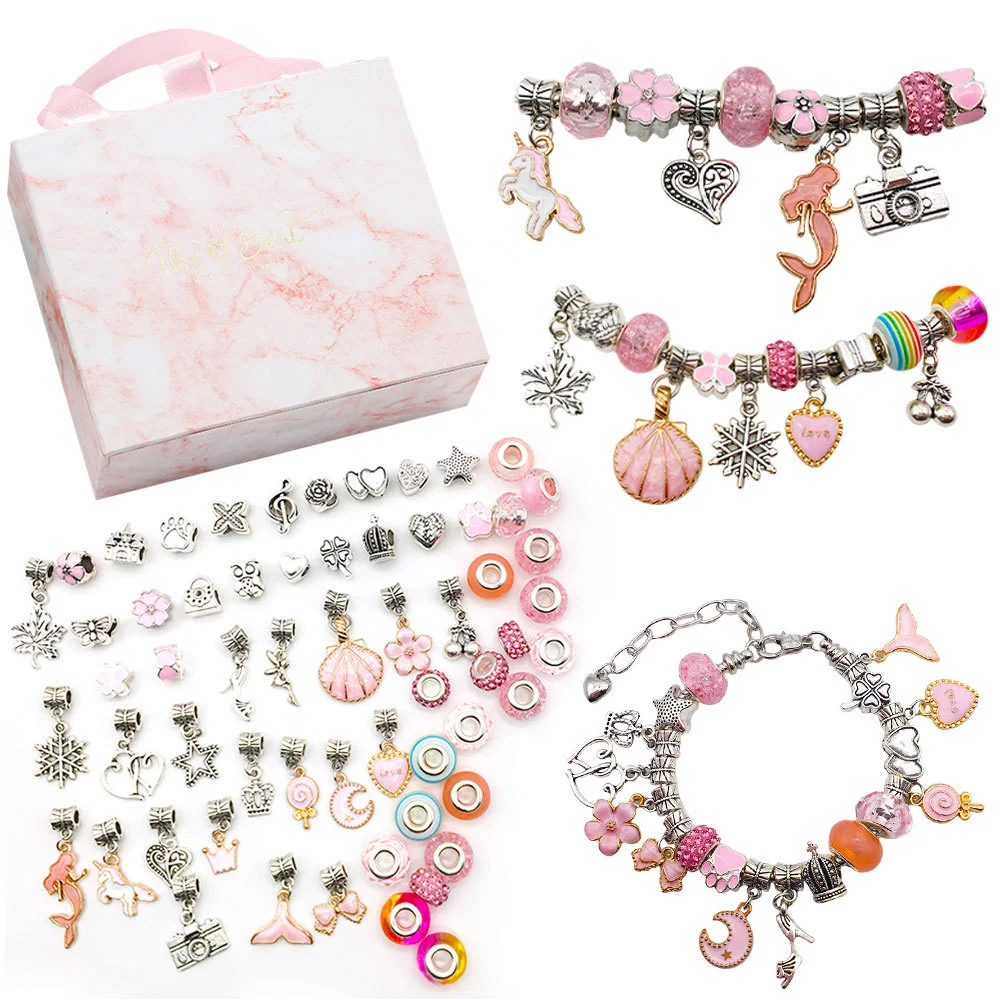 The Best Gift for kids who like DIY
NEW UPGRADE, NO TOOL NEEDED, NO GLUE, NO MESS, Suitable for kids of all ages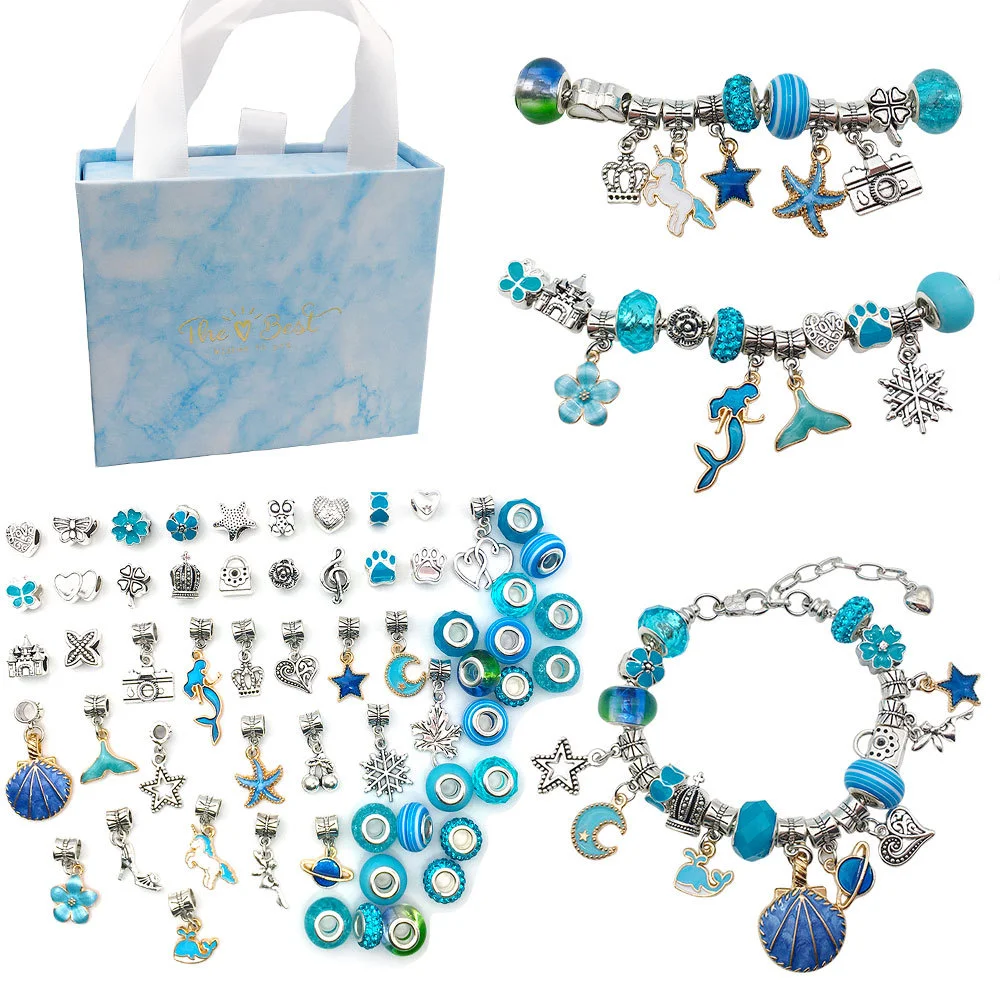 Features:
FAIRYTALE THEMED BEADS – The set comes with 3 Bracelets, 15 alloy pendants, 20 metal beads, 15 pink glass beads, 5 diamond beads, 6 rubber bends and a gift box.

NO TOOL, NO GLUE, NO MESS – The beads can be easily replaced without any tools. Mix and match beads and drapes to personalize and create a stylish bracelet for every occasion and mood. Children can also create unique bracelets for friends and family.

GREAT GIFT IDEA FOR GIRLS – Beads and bracelets come packaged in a small colorful bamboo jewelry gift box, making it a great gift item for girls who like DIY accessories. Also, it can be an entertaining party craft for girls.

MAKES 3/6 COMPLETE BRACELETS – This kit includes 3 silver plated snake chain bracelets of adjustable length to fit most girls of age 5 or older. There are sufficient beads to make three full bracelets.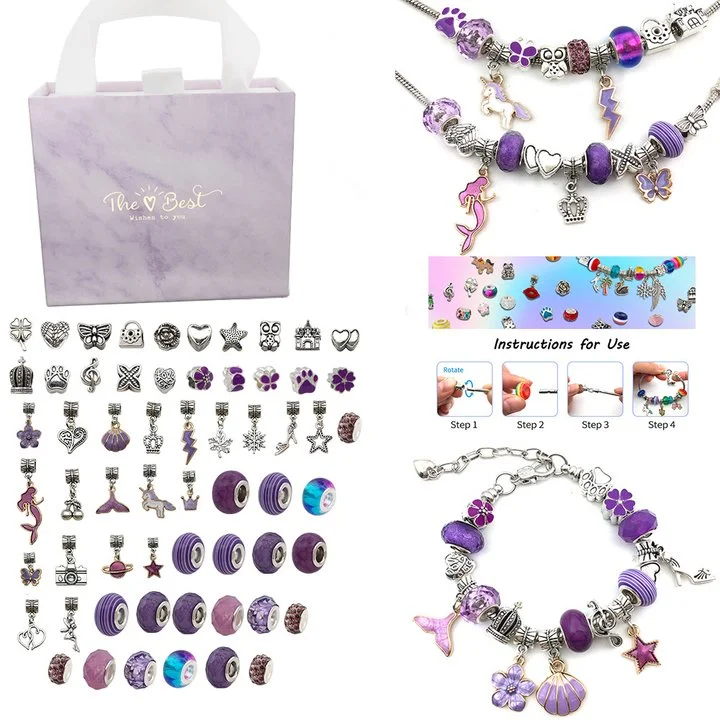 Personalized Bracelets
Pick charms and design bracelets to tell a story

Construct sophisticated-looking bracelets made of metal alloys (Not plastic!). The completed bracelets look just like what the girls' mothers and aunts have!

With sufficient supplies to make three full bracelets, girls can also make bracelets as gifts for their friends and loved ones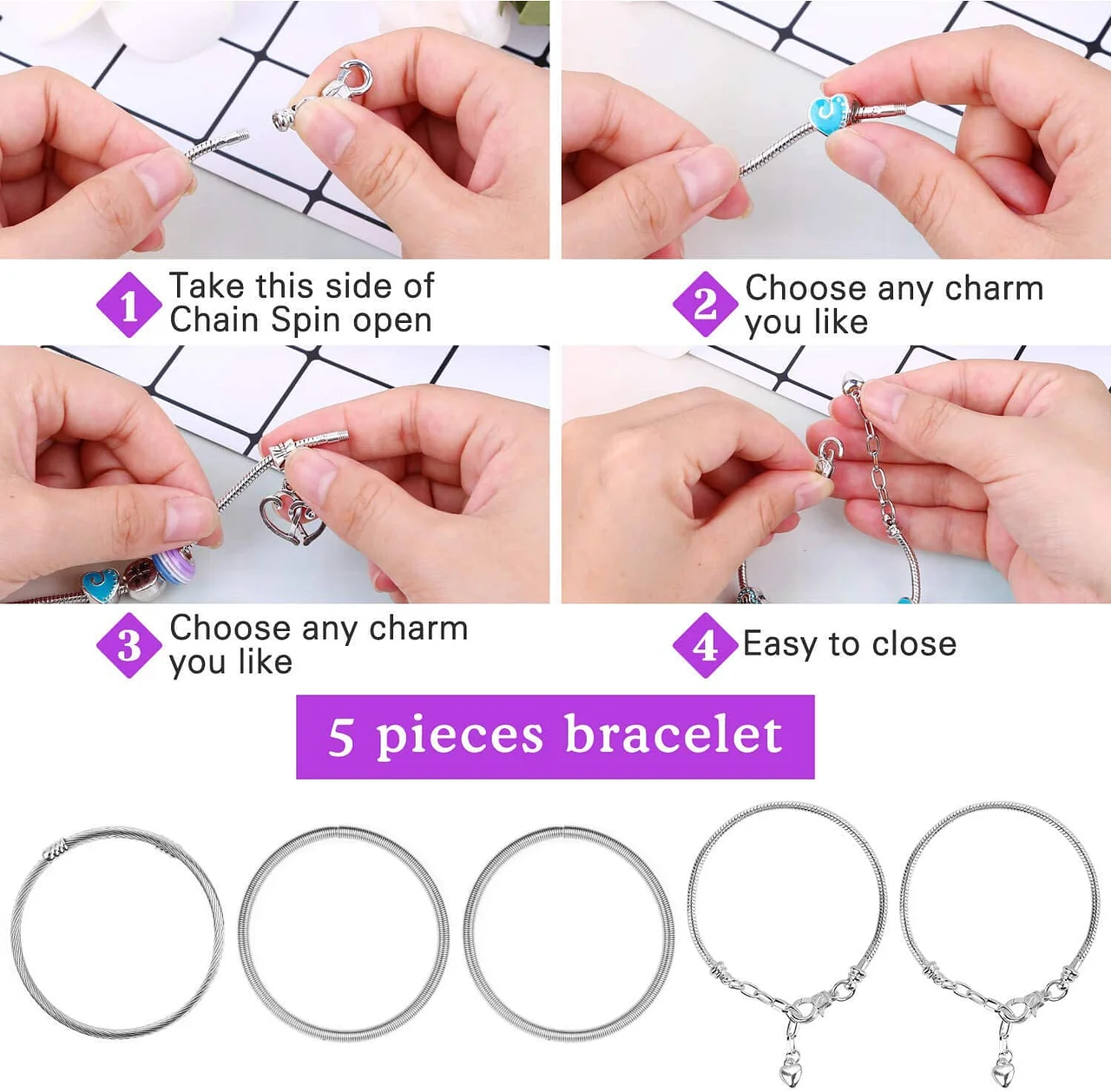 Easy-Off, Easy-On
It is simple to add and change charms
Look for the end cap with lobster clasp
Unscrew to remove the end cap
You are ready to add beads to the bracelet!
After stringing in the beads, simply screw back the end cap tightly.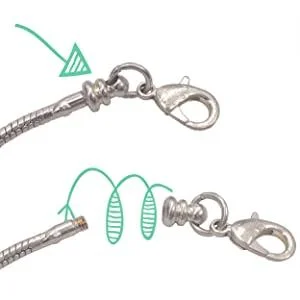 Lifetime warranty
Dear friends,
We are happy to serve all of you. We guarantee you a zero-risk purchase in POWFULL
If the product was broken on the shipping way. Plz e-mail us with clear photos and we will ship a new one to you again. Just e-mail us.
We are committed to making the most meaningful gifts for your loved ones. Follow us!