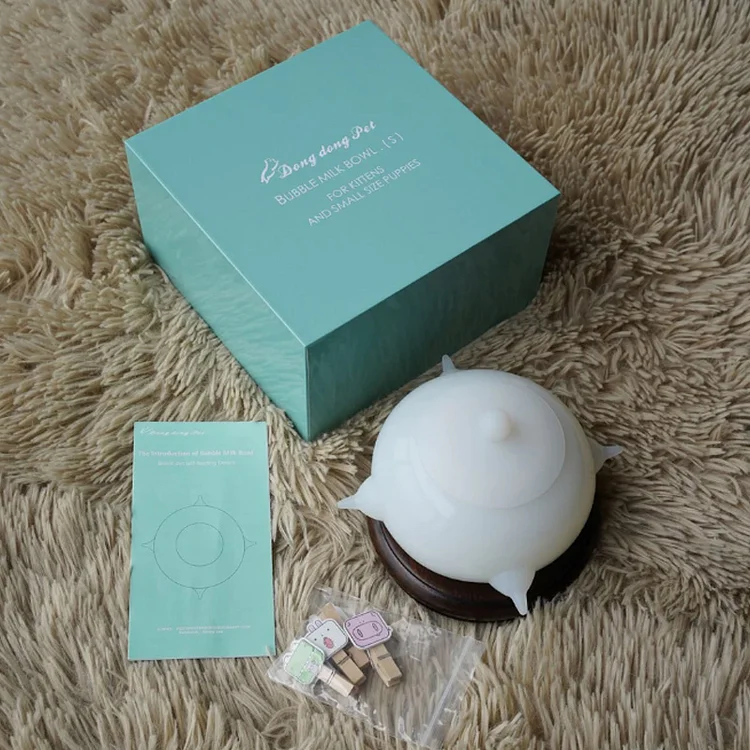 Tired of worrying whether your nursing kittens aregetting enough milk?
The Purrfect Nursing Bowl is the best option toensure that they're getting the right nutrition.
Forget about all the bottles and tubes.
Introducing the most effective pup nursing solution!
What is the Purrfect TM Nursing Bowl ?
- lt's a new patented feeding device that restricts theoutflow of fluid to avoid choking and aspiration.lt alsohelps to regulate body temperature, sleep better and growstrong and healthy.
Why is the PurrfectTM Nursing Bowl invented?
- As a Breeder with 30 years experience,l often hear thatour fur babies die from manual feeding due to their mother cannot feed or have little milk.In order to solvethis problem, the nursing milk bowl is invented.

How does the Purrfect Nursing Bowl work?
- lt introduces the anti-chocking technology and allowsthe milk to flow slowly and evenly. lt works on the sameprinciple as a baby's bottle where it's vacuum-sealedcreating no air going into your newborns. It's made of100% food-grade silicone,BPA Free and FDA approved!
How to cleanlsterilize the Purrfect Nursing Bowl?
- It's easy to clean it with water and dishwasher safe! Forsterilization, you can simply use hot water.
Does the Purrfect Nursing Bowl have differentsizes?
- Yes! The size s is designed for Kittens, and the Size L isdesigned for Puppies.