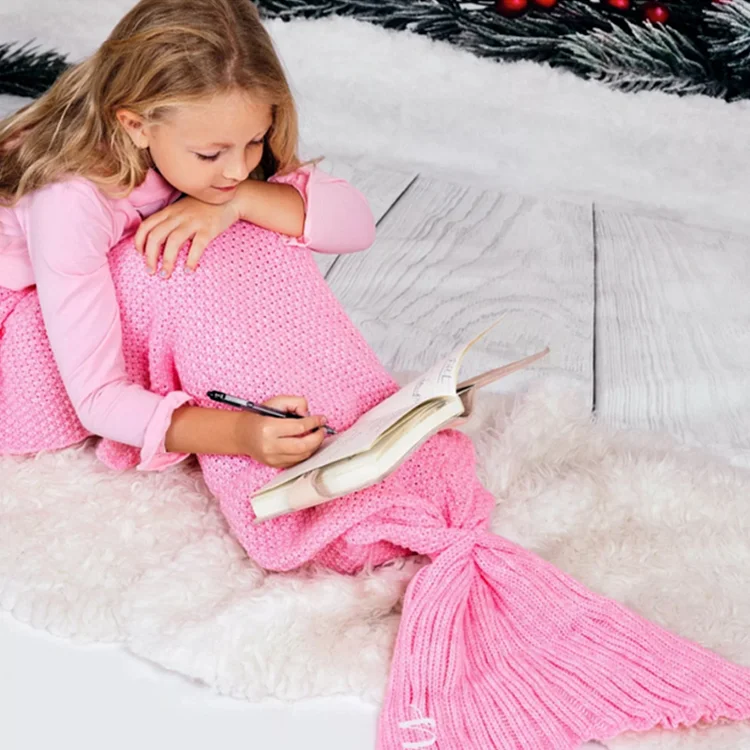 # Custom Warms for Comfort & Unique #
Mermaid Customwarms Blanket for kids,Customized blanket, Mermaid tailblanket, Mermaid Gift, Mermaid party, Customized gift, Kids blanket,Xmas gift.
Our Tail Customwarms blankets are customized with embroidery.The letters are so pretty and detailed.lt is perfect to put first letter of your name or first/last name or wedding role . Whether you want to buy it as gift, keep it for yourself to weardaily or wear it for a sleepover party, spa party and etc , this unique customized Pjsare sure to work for any occasion.
-MATERIAL & PRODUCTION-
Hand Knitted Mermaid Blanket
Machine Washable
-About CustomWarms-
Custom blankets make your home feel warm and cozy!At Custom Warms, we wantto keep your unforgettable memories always fresh with our selected custom cozy blankets.Every minutes counts. With customization blanket, each one of ourpieces get handled and personalized to its perfection. We believe that it will be aperfect gift for your loved ones.