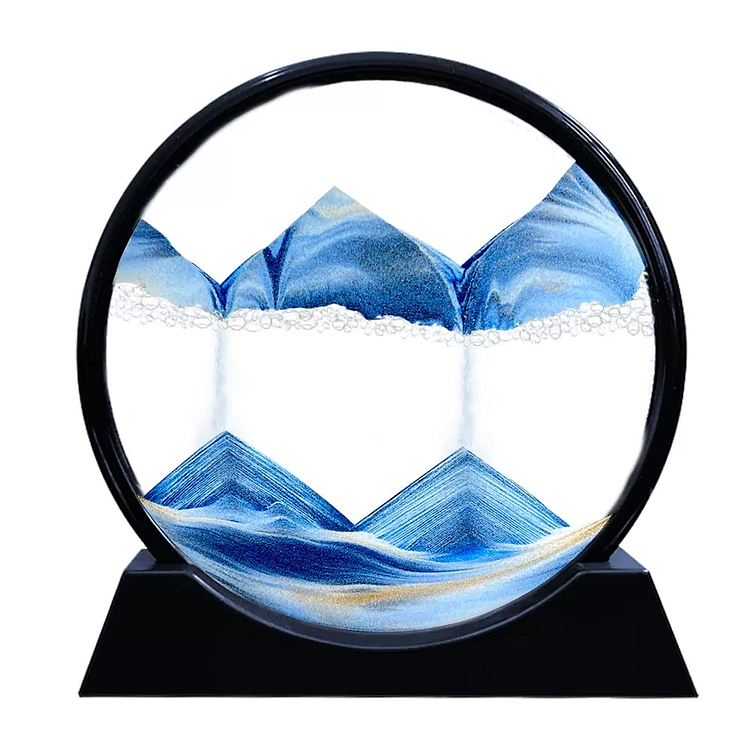 Eye pleasing decoration for your home!
Looking at the falling sand and the changing different landscape scenes, you will feel particularly calm and relaxed!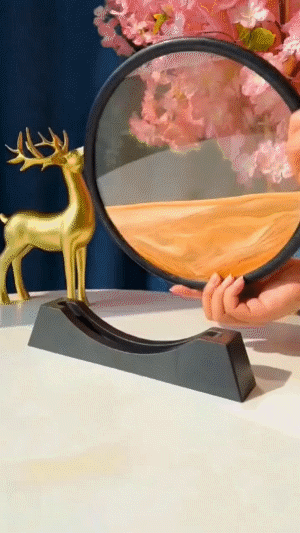 Watching the flowing sand slowly form a landscape map, as if you are in the mountains, rivers, stars and sea.Your breathing rate slows down and the whole world is quiet, which can release pressure, relax your eyes and cultivate patience.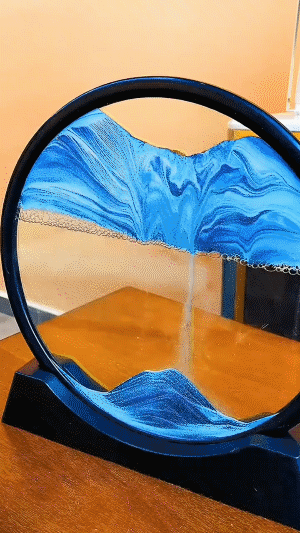 Feature:
Smooth movement of sand relieves stress, relaxes your eyes and increases patience.
Each flip can produce a completely non-repetitive dynamic painting. It is conducive to the development of intelligence and improve mood.
The glass frame is crystal clear and luxurious. The inner frame of the plastic has a strong concave and convex feel. Suitable for living room and bedroom decoration.
Acrylic base: Acrylic material is delicate and thick and can be placed anywhere, such as hotels, restaurants, bars, dance halls, bedrooms, offices and study rooms.
The combined flow of liquid allows each turn to flow smoothly. It is picked up on the table, rotated, and placed horizontally like a photo frame.
Watch the mountains and valleys that form in front of your eyes!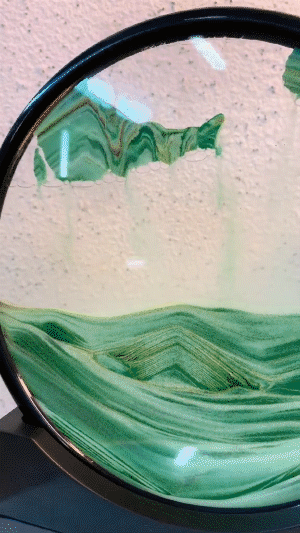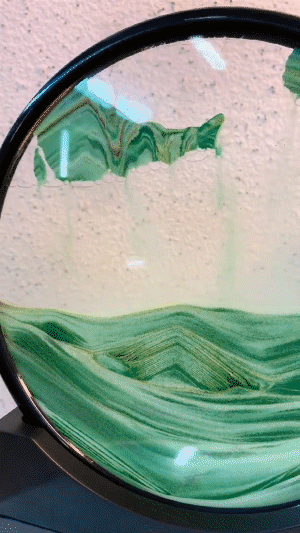 Specifications:
Material: glass, acrylic, quicksand
Surface process: polishing
Size:
7 inch - 18x19x4cm
12 inch - 26x27x4.5cm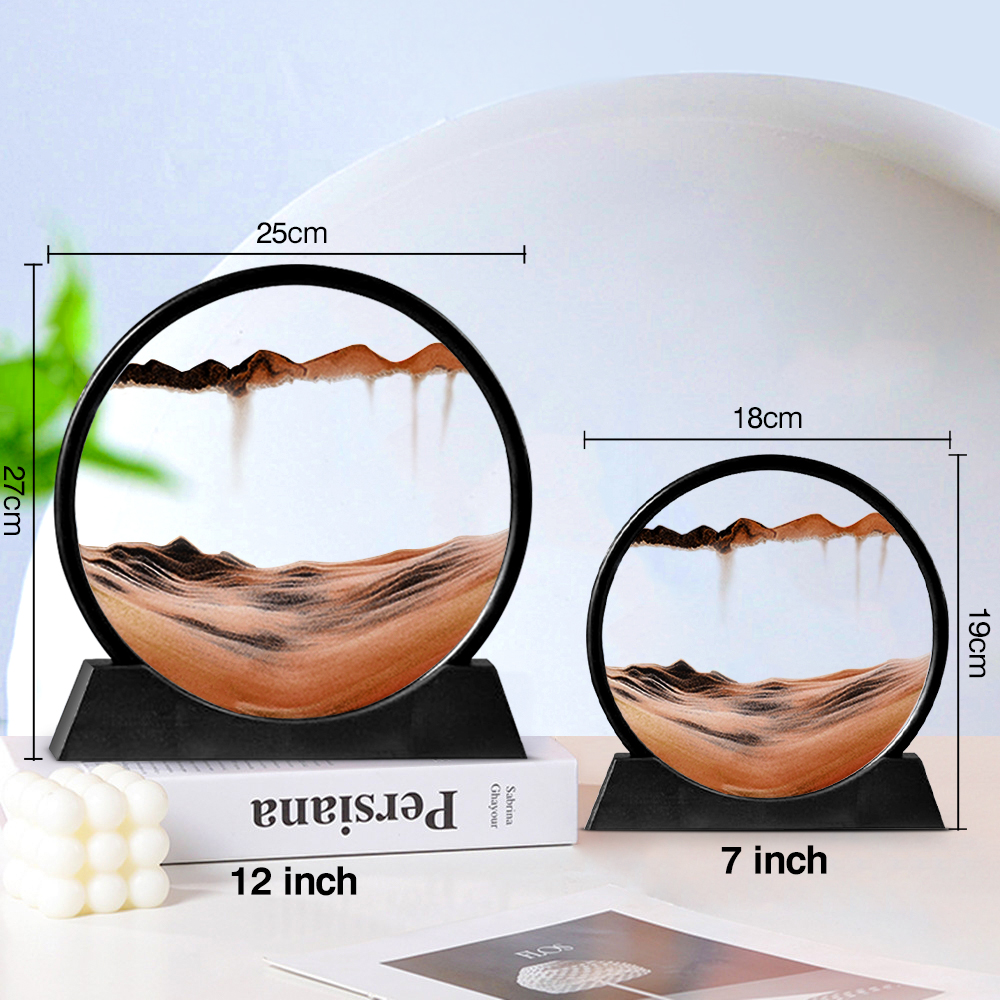 ---
OPERATION AND MAINTENANCE OF QUICKSAND PAINTING
1. Quicksand art is the natural balance of water, sand and air. The air height is about 5mm, and the sand will reach a better flow rate.
Quicksand falls too slowly: draw out some air
Quicksand falls too fast: add some air
2. With the change of temperature and air pressure, it is sometimes necessary to adjust the air and water in the sand painting. (air conditioner in package)
There is a hole in the frame of each round sand painting to concentrate the air to the corner of any hole and wait for all the sand to move away.
Insert the air conditioner into the air hole to extract or add some air.
3. If many small bubbles in quicksand become especially large bubbles, a little water can be filled to supplement the evaporation of water.
Be sure to use pure or boiled cooling water
Select an air hole, wait until all the sand is removed, extract some air, and empty the air conditioner pipe.