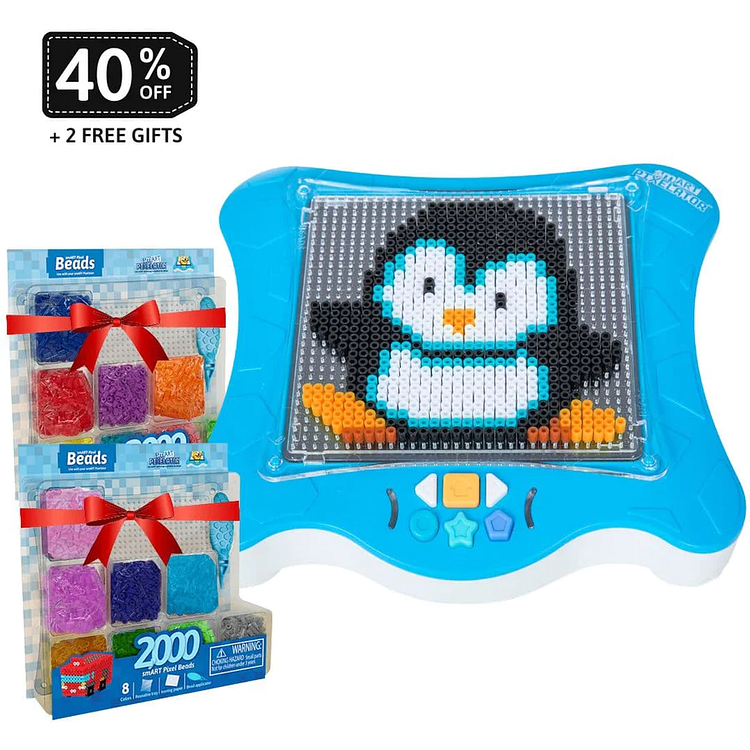 "

This toy exceeded all of my kids expectations - they simply cannot get enough of it!

"
- Xeve Silver, Verified Buyer
Easy-to-follow light technology shows you where to place the beads

Create using beads, sequins, or pegs

Free App allows you to recreate photos from your mobile device

Create ready-to-display 2D or 3D projects

Combines art, technology, and STEAM learning

Recommended for ages 7-107
Use smART Pixel Beads and your smART Pixelator™ to create 2D or 3D pictures or a unique bracelet. Heat-sensitive beads are easy to apply using our smART applicator.
2 x 2000 beads (8 colors, 250 of each color)

2 x 1 reusable tray
2 x 1 ironing paper
2 x 1 bead applicator
*Free gifts are subject to stock at the time of fulfillment and may be substituted with similar, equal value accessories.
Create amazing art!
Use your smART Pixelator™ to create endless activities with smART Pixel Beads, Pixel Sequins, and Pixel Pegs.
Build 2D and 3D projects
You can even make a bracelet!
Engineer 3D projects!
Build free-standing designs with snap-together smART Pixel pieces. Light guides you step-by-step. Customize it using your own colors.